The summer is already here and we have designed a free icon set to fight the high temperatures we are about to deal with. Download and use it for free.
Beach, sunglasses, watermelon and heat. Use this fresh designed icon set to face the summer, which is around the corner.
Free icon set for the summer. Download it for free.
About the icon set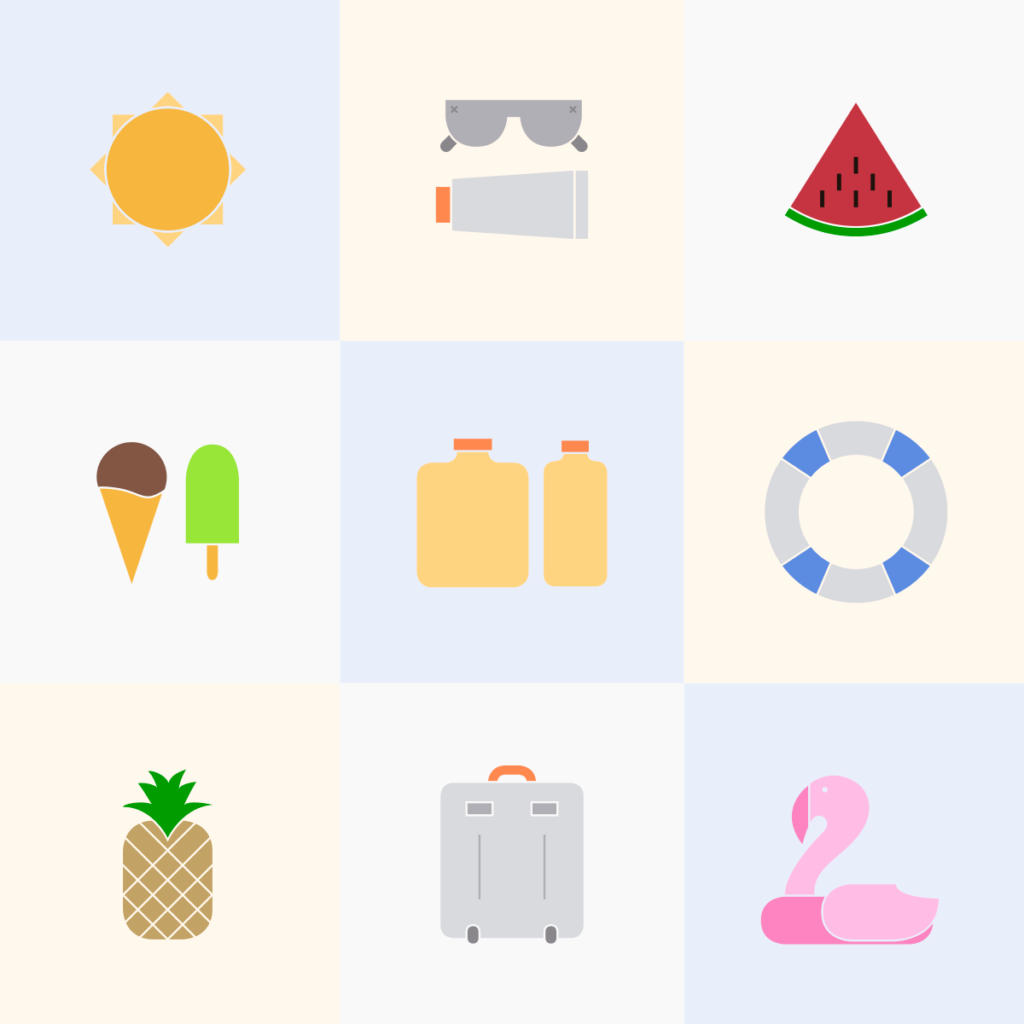 This self crafted icon set includes a total of 9 cute icons that are related with the summer: sun, beach, ice creams,…¡and also the trendy pink flamingo!
The icon set file formats are PDF, Illsutrator, SVG and PNG preview.
It would be really useful for online and offline advertising. Add some color to your summer promos posts in the social media like Instagram or Facebook. You also can use it for your posters in your own commerce store.
¡Use it for free!
You can make use of them totally for free, personal and commercial included. We do not demand to be accredited as creators of it, even though if you do it, we will be really glad.
¡If you use it, we would like to see it!
We would be really happy to see the icons being used for any one of you, so if you do, we will appreciate an email of the outcome. info@codewebbarcelona.com
Download it for free right now
Link to direct download: